Student Guides
When you teach, you want your students to retain the knowledge you give them. One of the best ways to do this is to make them active participants in training sessions. This is commonly thought to mean speaking up in class, asking questions, participating in exercises, and answering instructor questions.
Our student guides take this active participation a step further. More than simple handouts of PowerPoint slides, they are fill-in-the-blanks mini-workbooks designed to keep students engaged.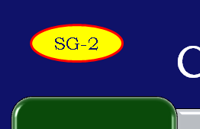 Even better, our student guides don't require students to turn their attention away from the training to make sure they get useful notes. That's because the PowerPoint presentations are annotated with the corresponding student guide page numbers. When there is something to record, the students can tell right away. And they finish the class with a handy reference guide they can refer to later without confusion.
Our student guides are just another reason our Lean training system is so unique and powerful. You can view samples of our student guides on the product pages for our PowerPoint training.